Man jailed for threatening police in Londonderry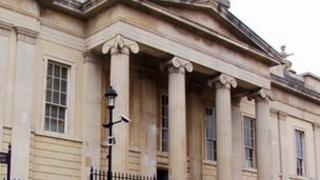 An 18-year-old man has been jailed at Londonderry Magistrates Court after making threats and 'obscene' comments to police officers.
Michael McGuigan, whose address was given as Strand Foyer, told an officer he would "put a 9mm through his head."
He also made what the judge called "vile and obscene" comments to officers before trying to kick and head butt them when he was arrested on 22 June.
McGuigan was jailed for three months.