Book of condolence to be opened for Simon Chase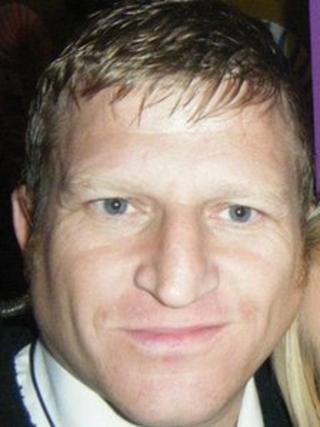 A book of condolence is to be opened in Limavady, County Londonderry, as a mark of respect for Simon Chase, one of the two Britons killed in a suicide bomb attack in Afghanistan on Friday.
The book was agreed to be opened by all political parties at Tuesday night's Limavady Borough Council meeting.
The Labour leader Ed Milliband paid tribute to Mr Chase on Wednesday.
Mr Chase, originally from Chester, had been living in Limavady with his partner and two sons.
He was among 21 people killed in a restaurant attack in Kabul.
It is understood he had been serving with the EU police mission, Eupol.
The deputy mayor of Limavady, James McCorkell, said the former soldier was "an adopted son of Limavady".
Mr Chase worked in a variety of security roles - including jobs at a nightclub and the town's Corner Bar.