Former Derry City Football Club directors disqualified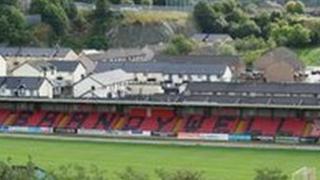 Four former directors of Derry City Football Club have been disqualified from being company directors.
Patrick McDaid, Peter Leonard, Joseph William Doherty and Francis Houston were directors of Wellvan Enterprises Ltd.
The company went into administration in 2010 with debts of almost £1.5m.
The four men accepted unfit conduct including allowing the use of dual contracts to get around League of Ireland financial rules.
Patrick McDaid, 36, of St John's Park, Londonderry, was disqualified for nine years and Peter Leonard, 48, of Oakbridge Park, Joseph William Doherty, 54, of Grangemore Park, and Francis Houston, 49, of Kildrum Gardens, for six years.
Proceedings are continuing against another two directors.