Limavady Borough Council: No increase in rates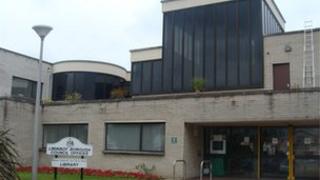 Limavady Borough Council has decided not to increase its annual rates for the first time in 20 years.
The decision was reached at a special council meeting on Tuesday night.
SDLP councillor Michael Coyle said the decision was good news for both the domestic and the non-domestic rate payer.
The rates are made up of two elements - the regional rate that is set by central government, and the district rate set by the council.
"The district rate struck by Limavady council means businesses in the area will not be burdened by any increases in the rates due to council," Mr Coyle said.
"The zero increase was due to tight financial management and use of the general fund balance.
"Many of the domestic rate payers, who are still finding it financially difficult because of the economic downturn, will not have to make financial sacrifices because of council's decision.
"As we move towards the new super councils, it is important services are maintained and expenditure is kept to a minimum."