Retired priest John Irwin admits stealing church funds in Derry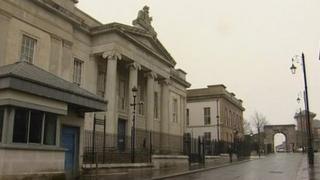 A retired priest has pleaded guilty at Londonderry Magistrates Court to stealing almost £1,800 of church funds.
John Irwin, from Garvagh Road in Dungiven, admitted stealing £1,440 of collection money from St. Patrick's Church in Pennyburn, Derry.
The 72-year-old committed the theft between May 2011 and October 2012.
He also pleaded guilty to stealing £300 belonging to the Derry Diocesan Fund. Sentencing was deferred until November, to allow him to repay the stolen money.
A defence solicitor said the accused had already repaid the £300 in relation to the second charge, as well as compensation of £700 to the diocesan authorities.
The lawyer added it was Irwin's intention to repay the £1,440 collection money in full.