Claire Sugden to replace David McClarty as MLA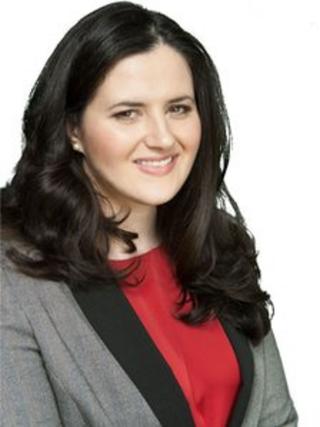 The parliamentary assistant to the late MLA David McClarty has confirmed she is to take up his assembly post.
Claire Sugden was nominated to the East Londonderry seat by Mr McClarty, who died earlier this month.
Ms Sugden has responded to a letter from the Chief Electoral Officer accepting the position.
She managed Mr McClarty's campaign in 2011 when he stood as an independent in East Londonderry.
She had been co-opted onto Coleraine Borough Council last year after Mr McClarty resigned his seat.
The 27-year-old became the youngest ever female councillor in the district and will be among the youngest MLAs at Stormont.
Ms Sugden has a Bachelor of Arts degree in politics, a masters degree in Irish politics and is currently studying part-time for a masters degree in political lobbying.
She had put her name forward for the local government elections next month but is now expected to withdraw her nomination.
Ms Sugden said she is very grateful to Mr McClarty for giving her a chance and that she intends to help other young people in the future.
She is expected to be officially sworn in by the Speaker within the next week.