Possible drug link to Oisin Crawford's death in St Johnston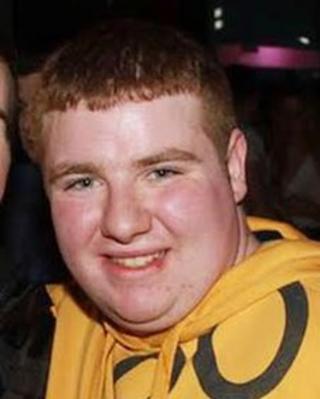 Irish police are investigating a possible drugs link to the death of 22-year-old Oisin Crawford in County Donegal.
Mr Crawford died in a flat at Main Street, in St Johnston, in the early hours of Monday morning.
It is believed he died during a party and that four of his friends were taken to hospital.
Police forensic officers have been to the flat which is a few miles across the border from Londonderry in NI.
'Dangerous'
Fr Dan Carr, from St Johnston, said he was dumbfounded when he heard the news.
"I just couldn't take it in. As the news spread through the people, they just struggled to accept what happened," he said.
"Numbness has surrounded everyone. It seems to be drug-related.
"The use of drugs are readily available here as they would be in the city.
"I've spoken to the Crawford family and they are absolutely devastated.
"Oisin worked with his father in a tyre business. The father and mother are just speechless.
"Drugs... are such a problem. Avoid drugs forever. Never touch them. They are too dangerous.
"I hope this is a wake up call."
A post-mortem examination is being carried out on Mr Crawford's body.