Jimmy Carr quits Derry City Council and SDLP after paper claims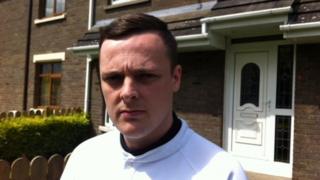 A Derry City councillor has resigned, following allegations in a Sunday newspaper that he sent lewd messages on a council-owned tablet computer.
Jimmy Carr has also resigned from the SDLP, hours after he was suspended.
The newspaper had also alleged Mr Carr had criticised senior party members.
In his resignation letter, Mr Carr said: "In light of recent allegations I feel that I must concentrate on my health and my personal life in a private and non-confrontational arena."
He added: "I am also mindful in this decision that Derry City Council should not be a focus in any allegations levied against me."
Last month, the SDLP said it was withdrawing support for Mr Carr in the local election after it emerged police were in possession of a tablet computer owned by Derry City Council.
He stood as an independent candidate, but was not re-elected to the new super-council that is set to replace the current council next year, as part of major local government reforms.