Londonderry family 'attacked by 30 youths'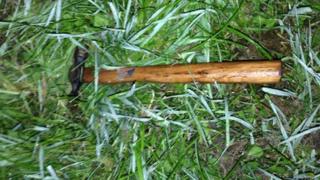 A family has reportedly been attacked by a group of about 30 youths at their home in Derry.
Police have said they were told it happened at about 21:45 BST on Wednesday at a house on Glen Road.
A family member described the attack as an "absolutely terrifying experience".
She said a man came into the back garden drunk and that the gang then followed him.
"They threw a hammer at my father obviously intending to do bodily harm," she said, adding that "It was almost like a riot, it was just a stampede of running and pushing down our fence,"
She said they would not be scared out of their home.
'Zombie film'
MLA for the area Mark H Durkan described the attack as "something out of a zombie film". Mr Durkan, who knows the family, said they were "extremely shaken and totally shocked".
Police said a youth was detained on suspicion of disorderly behaviour and obstruction.