Six men arrested in Coleraine police operation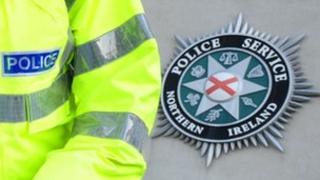 Six men have been arrested in a major police operation in Coleraine, County Londonderry, after trouble flared following a band parade in July.
They were detained as part of Operation Chimera following trouble in Somerset Drive, Pates Lane and Killowen Street,
The incidents took place after a Battle of the Somme commemoration parade.
The police say they expect more arrests to follow.
Inspector Ian Armour explained the operation in more detail: "Police are committed to keeping people safe and I believe this operation will lead to more arrests and see people brought before the courts."
"The vast majority of Coleraine people want to lead positive lives, free from violence and threat. There can be no justification for disorder and this planned operation shows that we are committed to keeping communities safe," he said.
"We have been planning for Operation Chimera since the first week of July and so were able to make swift arrests. For those arrested yesterday and in the coming days, due legal process will follow and where sufficient evidence exists, we will bring charges or forward files to the PPS," he added.
"Police will continue to do everything we can to make Coleraine a safer place for everyone," he said.
"I will provide a community update on the progress of Operation Chimera in the coming weeks."