County Londonderry man accused of blackmail denied bail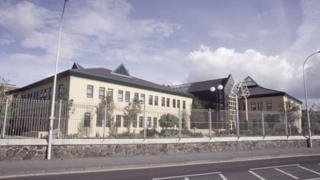 A 28-year-old Coleraine man who allegedly threatened to put indecent images of his former partner on the internet has been refused bail.
Brian Magee, from Mount Street, is accused of blackmailing her by making "unwarranted demands" of £6,000 from her between 9 and 15 January last year.
The court heard the accused believed his ex owed him the money and contacted her via the internet.
He is alleged to have threatened to publish them if she did not pay.
North Antrim Magistrates Court was told that Mr Magee was initially given bail with certain conditions, including a restriction on contacting his former partner, and also not having any equipment capable of access to the internet.
However, he was subsequently arrested outside her home while in possession of an internet tablet.
A defence solicitor told the court the woman had failed to honour a financial agreement following the break-up of their relationship.
He said his client believed his former partner had failed to honour her side of an agreement to share living expenses.
Dismissing the bail application, the judge said that since Mr Magee had previously breached his police bail, he had heard nothing to change the view that there was a likelihood of further offences, if he was released.