Former Ulster Bank accounts manager denies fraud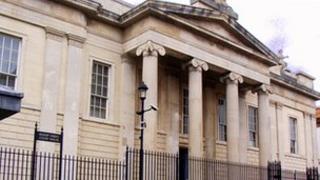 A former Ulster Bank accounts manager from County Londonderry has denied taking over £100,000 from a client's accounts.
Colum Lewis-Canning, 55, from Ard Cuan at Moneyrannel Road, Limavady, is charged with carrying out the offences between 2006 and 2008.
During that time he was based at the Ulster Bank branch on the Strand Road in Derry.
The trial will take place on 12 November.
Mr Lewis-Canning faced four charges of transferring money from the client's accounts with a view to making a gain for himself.
He also denied one charge of paying a draft from one of the client's accounts to a firm of stockbrokers.