'Dissident threat' against County Donegal brothers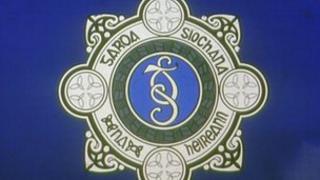 Two men from County Donegal have received what has been described as a "dissident threat" from an organisation calling itself the IRA, according to a Donegal politician.
Sinn Féin parliamentary representative (TD) Pádraig Mac Lochlainn said police visited the brothers on Tuesday night.
He said the organisation had ordered the pair to leave the county within 48 hours, or face being shot.
Police in Letterkenny have confirmed that the men received the threat.
A spokesman for An Garda Síochána said they had been notified about the threat by the Police Service of Northern Ireland (PSNI).
He said: "As is the practice in all such cases, detective gardai have notified the parties concerned of the existence of the threats and they have been issued with the appropriate personal security advice."
Mr Mac Lochlainn said the organisation had accused the two men of being drug dealers. He called on the group to remove the threat.
"The two brothers and their family are absolutely distraught," he said.
"I condemn this threat and I call on those responsible to immediately remove the threat.
"It is my belief that the allegations against the two brothers are untrue, and members of their local community have also confirmed to me that they believe the allegations to be untrue."