Derry woman Lisa Orsi critically ill in Indonesian hospital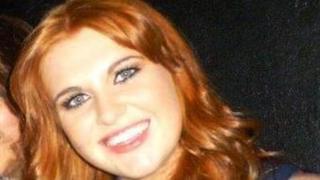 A 22-year-old woman from Londonderry remains in a critical condition in an Indonesian hospital after collapsing while on holiday.
Lisa Orsi has been in a coma since Thursday after she collapsed following a trip to a volcano.
Lisa had been working in Singapore as a physiotherapist but was on holiday in Indonesia.
Her family have flown out to be by her bedside.
'Shock'
Peter Orsi, Lisa's uncle, told BBC Radio Foyle: "Lisa has not been responding to treatment to date. The family have been told that the chances of recovery are minimal and that brain damage is suspected to be extensive.
"A decision will be made soon whether or not to move her back to Singapore.
"Her and her friends were trekking and went up a volcano. What we understand is that she took a bad reaction up there which caused her sinuses to swell which blocked the flow of oxygen to her brain."
"She collapsed later in her bedroom after taking a shower," Peter Orsi added.
"She couldn't breathe properly and this is what caused the damage.
"The doctors have said this is a one in a million freak accident.
"We are in shock. We cannot believe it.
"Lisa's father Dennis and mother Sharon are absolutely overwhelmed by the support locally.
"They said their world has been ripped apart. It's a real hammer blow for them.
"Lisa's brother Jonathan said it feels like his heart has been stolen.
"Prayers will help and miracles do happen."