Extra staff on Derry gritters after assault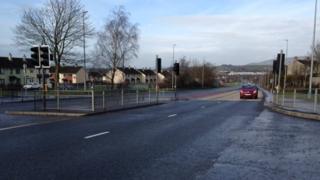 Extra staff are travelling on gritting lorries in Londonderry over the weekend as a security precaution.
The measure comes after a gritter driver was stopped and assaulted by three masked men on Alder Road at 05:30 GMT on Friday.
They ordered him to take what they said was an explosive device to Strand Road police station, but he abandoned the vehicle on the Madam's Bank Road.
Police said nothing was found in the vehicle or in follow-up searches.
A Department for Regional Development spokesperson said extra personnel would be travelling onboard gritting lorries over the weekend, and the situation would be reviewed on Monday.