Manannán Mac Lir: Sea god statue back on Binevenagh Mountain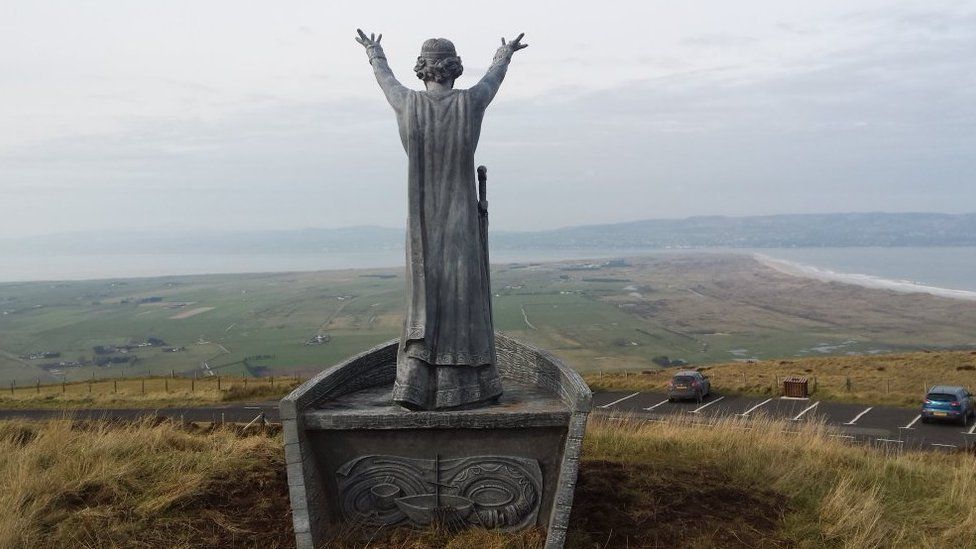 A replacement for the sculpture of a Celtic sea god that was stolen from Binevenagh Mountain has been installed.
Manannán Mac Lir was taken from its spot on the mountain near Limavady, County Londonderry, last year.
Its disappearance was deemed a mystery, until it was found by a rambling group who then sought the help of soldiers on a training exercise.
However, it had been badly damaged, so Limavady Borough Council agreed to replace it.
Manannán Mac Lir is a sea god from Irish mythology and the statue had become a popular tourist attraction in the area.
The cost of replacing the original sculpture, which was found about 300m from Gortmore viewpoint, was £10,000.
The statue and its replacement were created by John Sutton, who worked on the Game of Thrones TV show.