Isle of Doagh: Body of missing Derry man found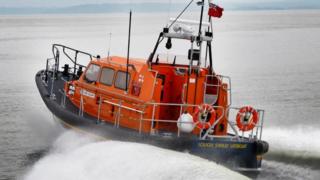 The body of a Londonderry man has been found off the coast of County Donegal.
Anthony Griffiths, 59, from Culmore, went missing on Monday near the Isle of Doagh.
It is understood Mr Griffiths and his family were on a camping trip in the area.
The coastguard in Malin, County Donegal, said his body was found near Knockamany Point about 14:00 local time on Thursday.