Power restored to 2,000 NIE customers in Londonderry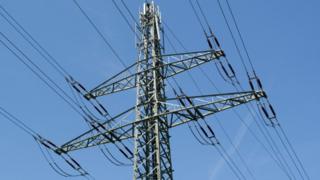 Power has been restored to 2,000 customers left without electricity in Londonderry on Friday.
The electricity fault was reported in the Woodburn area of the city at around 11:20 BST.
All affected customers had their power restored by 16:00 after the fault was repaired. NIE Networks have apologised for any inconvenience.
City centre businesses and traffic lights were affected by a major fault in February.