County Down: Pedestrian who died in crash was Keith McWilliams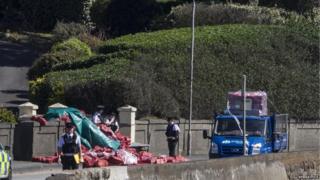 The man who died in a crash in County Down on Wednesday was 66-year-old Keith McWilliams.
It happened when Mr McWilliams was walking along the Rostrevor Road in Warrenpoint at 10:30 BST.
It is understood the victim was hit by a trailer that was being towed by a lorry.
It has been reported that Mr McWilliams was originally from Newry but had moved to Warrenpoint a number of years ago.
The police are appealing for witnesses to call 101.