Delay in £7m funding for City of Derry airport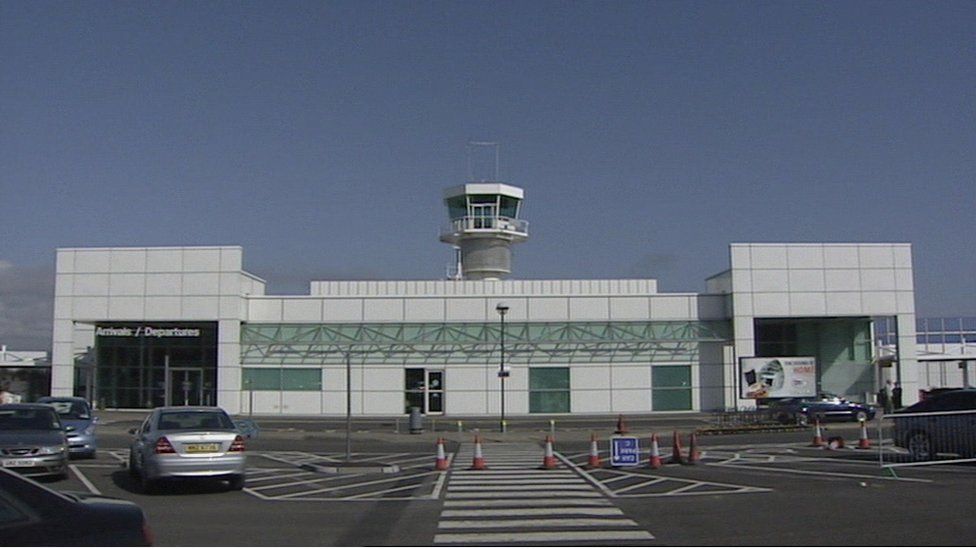 City of Derry Airport is being denied access to millions of pounds in funding because of the deadlock at Stormont.
Last year, a £7m funding package was agreed by Northern Ireland's Executive to help attract new airlines and improve infrastructure.
The money has not been handed over due to the collapse of the power-sharing government.
The £7m funding package was to be a lifeline to sustain the growth of the airport.
It was announced last year by the then Deputy First Minister Martin McGuinness, when the future of the airport was in doubt.
Some £2.5m was to used for route development and a further £4.5m was to be used to invest in the airport's infrastructure.
Part of the cash was allocated last year but was not spent and had to be returned to the Department of the Economy.
A spokesperson for Derry City and Strabane District Council said the delay in funding would not affect operational running costs.
Now in a letter seen by the BBC the department's permanent secretary, Andrew McCormick, has confirmed no more funding has been allocated for the airport.
Any future allocation will have to be rubber-stamped by the Executive, he added.
"Unfortunately there is no existing budget within the department's baseline for this Executive commitment," he wrote.
"Furthermore, the Department for the Economy has not been allocated funding for this initiative in 2017-18 year and so will not be in a position to fund this until such an allocation is made to the Department by the Executive."
SDLP leader Colum Eastwood said key infrastructure projects in the north west were at the bottom of the pile.
"This is a result of two political failures," he said. "We have departments operating without budgets."
Independent councillor Paul Gallagher said a solution must be found so council could access the money.
"The airport needs this money to be sustainable around route development," he said.
Derry City and Strabane District Council said it was continuing to liaise with the relevant government departments to access the funding previously committed to the airport.
"We remain committed to planning for the future development of this important facility for the North West region," said a spokesperson.