'Unforgiveable' wait for sexual abuse counselling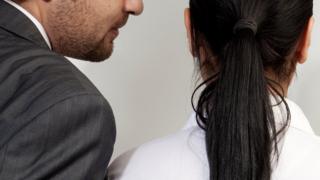 A charity that provides support for victims of sexual abuse has said about 800 people in Northern Ireland are waiting to be seen by counsellors.
Nexus NI's chief executive Cara Cash said the organisation is "as close to a crisis" as it has ever been.
The charity offers support and services to people who have been affected by sexual violence.
It also offers training, post-primary education workshops and additional support for families of victims.
Ms Cash told BBC Radio Foyle it was "an incredibly difficult decision" for victims to come forward.
"For us to ask them to wait a little longer is simply unforgivable," she said.
"We are seeing, on average, 200 referrals per month and across the province we have 800 people waiting for counselling.
"It is not where we want to be as an organisation," she added.
The charity said the situation is compounded by the political stalemate at Stormont.
Ms Cash said: "Those figures are only likely to rise unless we see some increased investment in our services. We just aren't seeing that but we are seeing increased demand for our services.
"What we need is our decision makers back in a position where they can take decisions on budgets and investment.
"When they can do that, we can present the argument that 800 people waiting for specialist services is not good enough," she said.