Francie Brolly quits Sinn Féin over abortion stance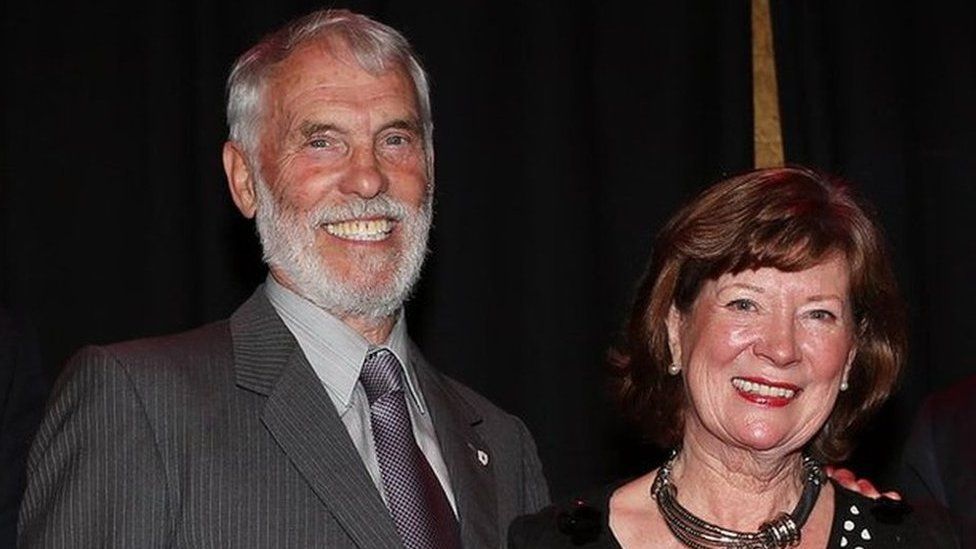 A former Sinn Féin MLA has left the party over its stance on abortion.
Francie Brolly, a former assembly member for East Londonderry, retired as a Sinn Féin MLA in 2010.
In 2015, Sinn Féin changed its abortion policy to allow terminations in cases of fatal foetal abnormality.
Mr Brolly told the Irish News he was opposed to abortion in any circumstance.
"It's wrong, you just can't justify the killing of an innocent human being whether it's born or unborn," he said.
At the time of his wife's resignation from the party, Mr Brolly said he would stay in the party and "try to change" its position.
Both Mr Brolly and his wife are members of Cherish All The Children Equally - an anti-abortion lobby group.
The Irish News also reports that Sinn Féin's chairman in Limavady, Lee Devine, has left the party because of its abortion policy.
"I agree with every single one of their policies except this one," he said.
A Sinn Féin spokesperson said: "The party membership voted overwhelmingly at the Ard Fheis last November to amend party policy on the issue.
"Sinn Féin regrets Francie Brolly's decision to resign. We thank him for his many years of service and wish him well in the future."