Londonderry: MetaCompliance creates 30 graduate jobs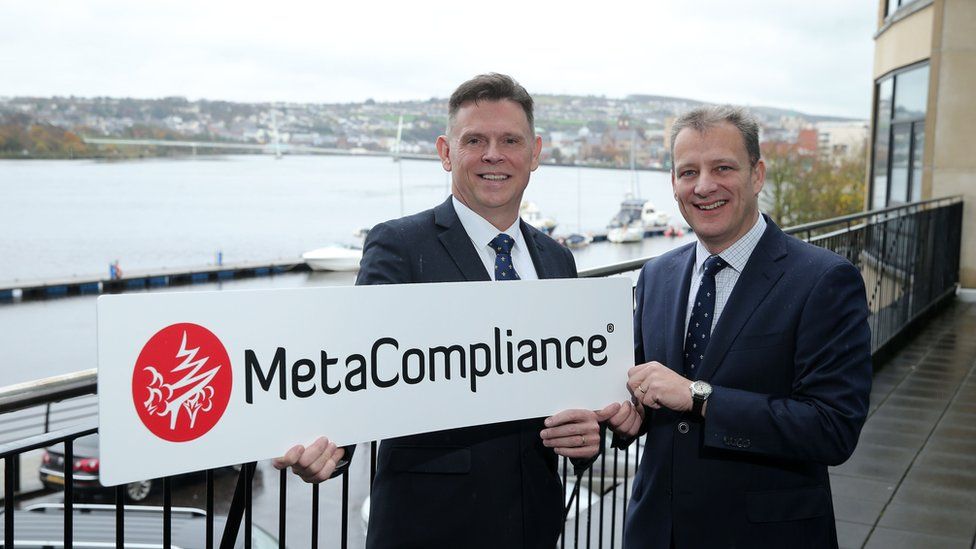 A cyber security firm is creating 30 new graduate jobs in Londonderry.
MetaCompliance said the posts will include software development, software testing, sales, marketing, HR, support, design and motion graphics roles.
The company develops software and creative content for the cyber security sector.
Its clients include Vodafone, Jaguar Land Rover, BUPA, Volkswagen, ITN and the Irish Defence Forces.
Robert O'Brien, MetaCompliance chief executive, said the company's growth reflects a global surge in cybercrime.
He said Northern Ireland is the ideal place to recruit at graduate level because of the quality of its education system.
"It is a credit to parents and teachers that have invested in their children through education and we are delighted to be able to provide knowledge economy jobs to start their careers here locally.
"MetaCompliance takes the best talent and competes successfully against technology companies in Silicon Valley and around the world."
The graduate jobs will have annual salaries ranging from £18,000 to £30,000.
The company said the 30 new positions are in addition to those 69 jobs.
MetaCompliance also has offices in Dublin, London, Birmingham and in the US.