Derry Halloween party to run for four extra days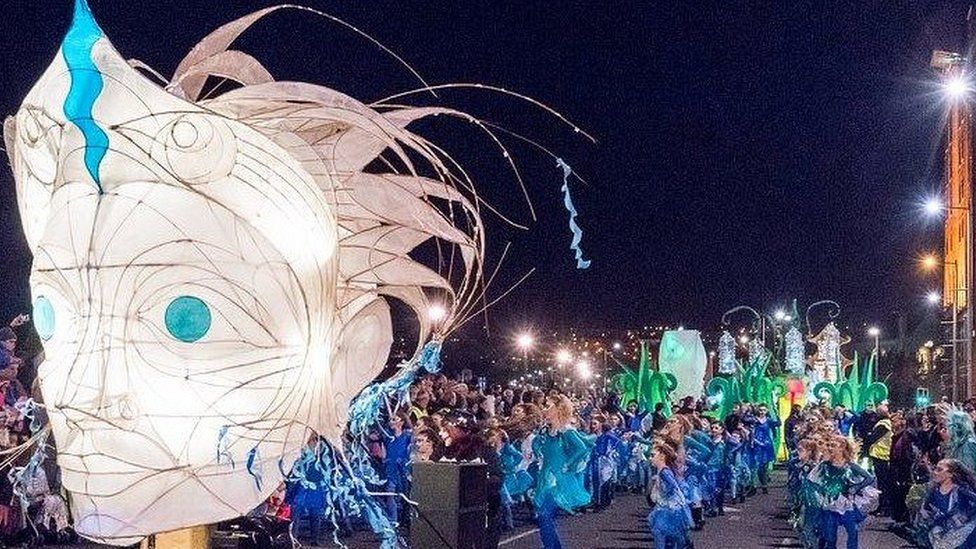 A festival billed as the biggest Halloween party in Europe is hoping to attract a record-breaking crowd by extending its annual four-day run.
More than 94,000 people descend on Londonderry during the 2017 Banks of the Foyle Halloween Carnival.
Organisers at Derry City and Strabane District Council now have said this year's festivities will run over eight days.
The extended festival will have its largest ever budget of almost £400,000.
The council's head of culture Aideen McCarter said extending the programme of events would further boost numbers.
"The last number of years have shown a large increase in visitor numbers to the city.
"The 31 October 2018 falls on a Wednesday and the aim is to sustain the high audience numbers and the media coverage by extending the event to a week-long celebration delivering a high level of programming across a full week," she said.
The festival's 2018 budget has been boosted by a £95,000 grant from Tourism NI.
An extended festival programme will also see events staged beyond the city and into other parts of the council district.
Council's deputy mayor Derek Hussey said that was a sensible move.
"I am delighted to see more events in Strabane and the rural area, but I think there is no choice with so many people turning up, we were almost running out of space."
In 2015, Derry was named "best Halloween destination in the world" by a USA Today readers' poll.