Moneymore car shooting accused refused bail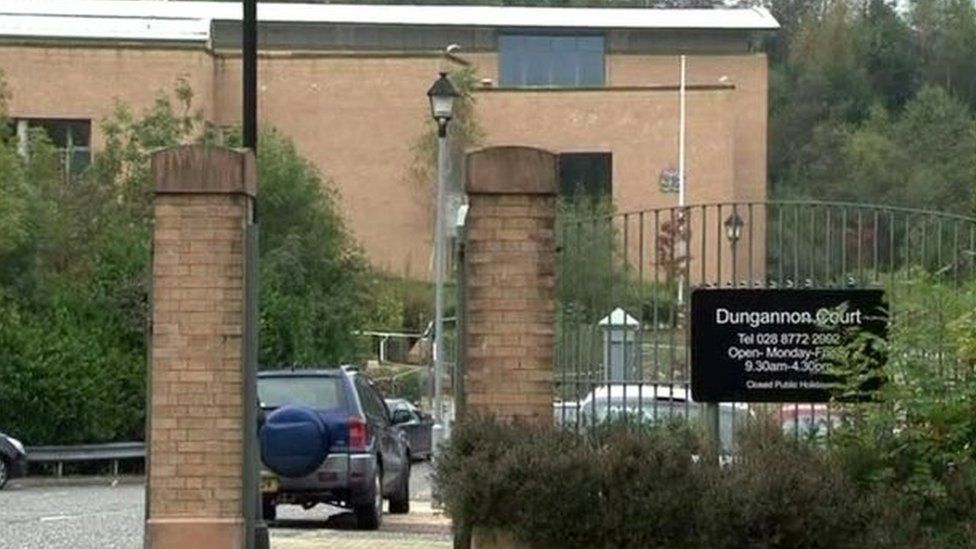 A 22-year-old man has appeared in court charged with attempted murder following a shooting in a remote area of County Londonderry.
David Colgan of Moneymore is accused of shooting Malachi Coleman in the head.
The incident, in which Mr Coleman sustained critical injuries, took place at Cairndaisy Road, Moneymore on 9 March.
Mr Colgan was refused bail at Dungannon Magistrates Court.
District Judge John Meehan described the case as "deeply disturbing."
He said he did not feel any bail conditions he could impose "would afford reasonable protection."
Mr Colgan is accused of attempted murder and possessing a firearm and ammunition with intent to endanger life.
A PSNI detective constable told the court that she believed both charges against Mr Colgan could be connected.
She explained that police had received a call from a member of the public saying he had discovered the victim in the driver seat of a BMW car, noting he had been shot in the head.
Mr Coleman was taken to hospital where he was treated in intensive care and was critically ill for some time.
The court was told the man who discovered Mr Coleman, told police that prior to the incident he had seen a black 4x4 type vehicle at the far end of the laneway and shortly after heard "a loud crack."
Investigations began which led to the arrest of an unnamed male who has since been released on bail, the court heard.
Then on 6 July police received a report that a black 4x4 belonging to Colgan had been parked up for several months.
On searching this vehicle, police recovered two pistols and a large quantity of cannabis.
Two safes were also located containing a pistol and an unknown white powder.
Efforts began to trace Colgan but these were unsuccessful.
The court was told that on 23 July, the victim had recovered sufficiently to provide a video-recorded interview.
Mr Coleman told police he recalled Colgan seeking to meet him on the night in question and travelled to the scene in his 4x4.
On arrival, Colgan got into the passenger side of the victim's car and asked him to try some white powder, claiming this was cocaine.
Mr Coleman said he leaned forward to look at the powder then heard a loud ringing in his ear and was bleeding heavily.
He had a memory of Colgan using the phrase "chicken blood."
The victim was unable to provide police with any explanation as to why he had been targeted.
He said there was no fall-out with Colgan in the past, nor any threats or bad feeling.
Colgan was arrested and provided police with a pre-prepared statement, denying any involvement in the incident and after that he wouldn't comment on any questions put to him.
The detective constable said police objected to bail due to fears of witness interference and now the victim has been fit to provide a statement, police are very concerned there is a real risk of further injury.
She also said there are also concerns over the access to money, drugs and firearms, and police do not know where the defendant was whilst being sought by police.
A defence solicitor said bail could be granted and his client was willing to abide by any conditions which may be imposed.
"The gravity of this matter is not lost, but I would argue for the presumption of bail and the presumption of innocence.
"The offences are denied and that has been made abundantly clear to police," he told the court.
Refusing bail district judge Meehan said: "This is a deeply disturbing case. A vehicle was discovered laden with drugs and firearms. I have no hesitation in saying I do not feel any conditions I could impose would afford reasonable protection."
Colgan was remanded in custody.