Londonderry retirement complex gets green light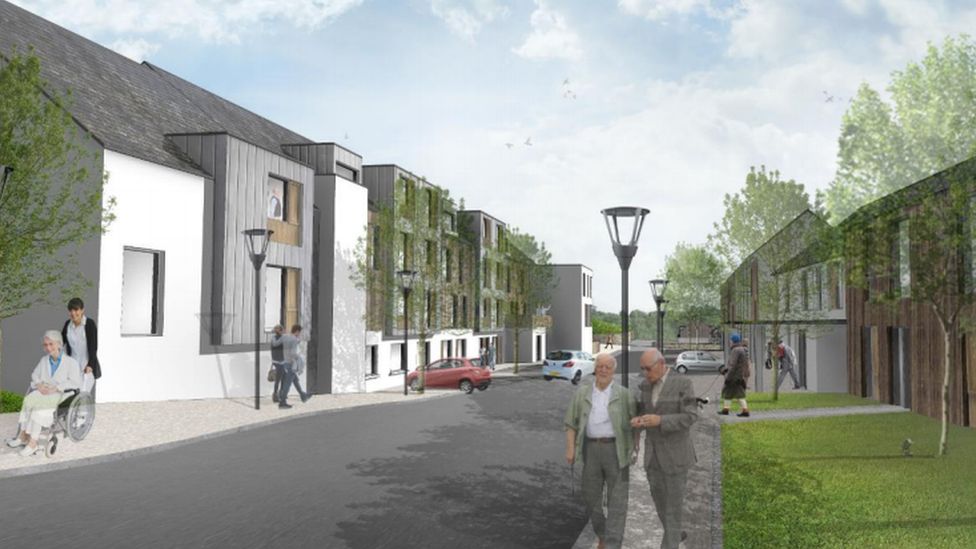 Plans for a retirement complex at the former Thornhill College site in Londonderry have been agreed in principle by councillors in the city.
Derry and Strabane District councillors unanimously approved an outline planning application on Tuesday.
It is hoped the construction phase of 'The West Shore at Thornhill' will create about 300 jobs.
The site has been vacant since 2003 when the college moved to new premises.
The planned development includes a 62-bed care home, 68 retirement units, a medical centre, a multi-use games area and community allotments.
A community hub, services building, parking and landscaped gardens are also detailed in the plans.
Mayor of Derry City and Strabane District Council John Boyle said the planning approval would pave the way for the area to be "repopulated and regenerated."
"The site is on an area of high scenic value and I look forward to seeing it restored to its former glory in the coming years," he said.
The council's planning approval stipulates that occupancy of the complex is restricted to people aged over 55.
Sinn Féin councillor Sandra Duffy said: "The development of a modern retirement village is the ideal way to provide much needed accommodation for older members of our community."
She said it will complement other regeneration projects in the Culmore area.
The site has been the focus of a number of incidents of antisocial behaviour and vandalism since it was vacated in 2003.
Thornhill College, the school that inspired comedy series Derry Girls, had occupied the site since 1932.
Independent councillor Warren Robinson said the development would bring economic benefits to the area both "initially through the employment and spending of over 300 construction related workers on the site but also in the employment of the care and support staff when the project is completed".