Sinn Fein MP calls for direct Derry to Dublin train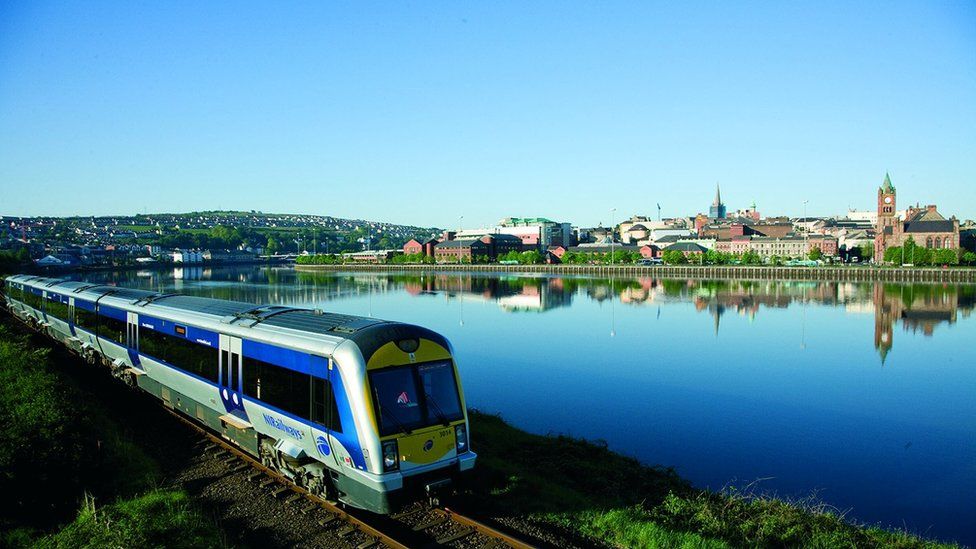 A Sinn Féin MP has called for a direct Londonderry to Dublin train service after a special one was put on for the visit of Pope Francis.
Elisha McCallion said "at the very least" Translink should undertake a feasibility study to determine its viability.
Currently passengers travelling from Derry to Dublin must change trains at Belfast.
Translink say there is a "limited demand" for a direct service.
Ms McCallion told BBC Radio Foyle:" I certainly think that this is something that can be done if there is political will to do it.
"What we need to do now is to start getting the wheels in motion."
Around 400 passengers travelled from Derry on the direct train for the papal visit.
The Foyle MP also called on the Irish government to show its commitment to the north west by backing the rail link.
"I think we need to go broader than Translink. The city region in the north west is something the Irish government have already committed to under Project 2040."
Ms McCallion insisted that despite the lack of a transport minister at Stormont "there's no reason why we can't be doing preparatory work now".
A Translink spokesperson said based on current figures there is a "limited demand" for a direct service.
They added: "We run hourly train services from Derry/Londonderry to Belfast, from where our customers can board the Enterprise to Dublin."
Transport lobby group Into The West has been campaigning for the service for 15 years.
Spokesman Jim McBride said: "This is something that can be delivered without Stormont, without massive investment in infrastructure. It could be delivered next month if Translink and Irish rail wished to do so."