Burglary victim 'wouldn't wish it on anyone'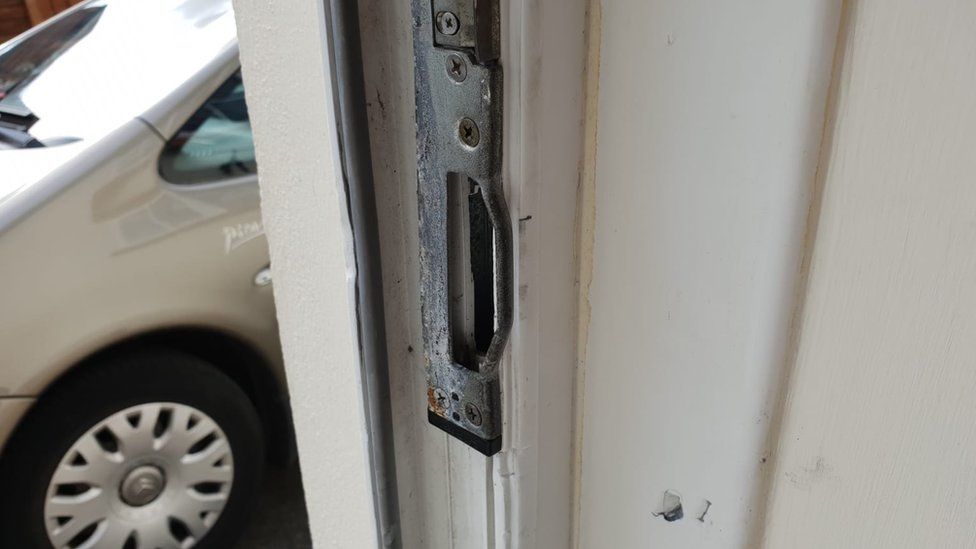 A Londonderry woman who had her wedding and engagement rings stolen during a break-in at her home said she feels very shaken by the incident.
The house in the Foyle Springs area of the city was ransacked on Saturday evening.
The woman, who wishes to remain anonymous, says her grandson's savings were also taken in the burglary.
The woman had left home early on Saturday evening and had returned about midnight.
"The back door was lying open and everything in the kitchen was pulled out. I went around the house. You would have thought someone had lifted the roof off the front bedroom and dropped a bomb in," she said.
She added: "It was a very scary experience; I would not wish it on anybody.
"Today, I just feel like moving - it really shakes you up, you don't know what to do.
"You don't feel safe in your own home. It leaves you feeling terrible, thinking that people have been through your house," the woman said.
On Sunday, the PSNI said they believe an "organised travelling crime gang" is "targeting the elderly and nicer houses" in Derry.
Police have appealed for anyone with information to come forward.
Meanwhile, the chairperson of Derry's Policing and Community Safety Partnership has urged people to take extra precautions around their homes.
Ulster Unionist councillor Mary Hamilton said: "I would encourage residents to secure their homes, property and vehicles by closing and locking all doors, windows, gates and vehicles even if they are just nipping out for a few minutes."