Claudy crash: Man jailed for death of friend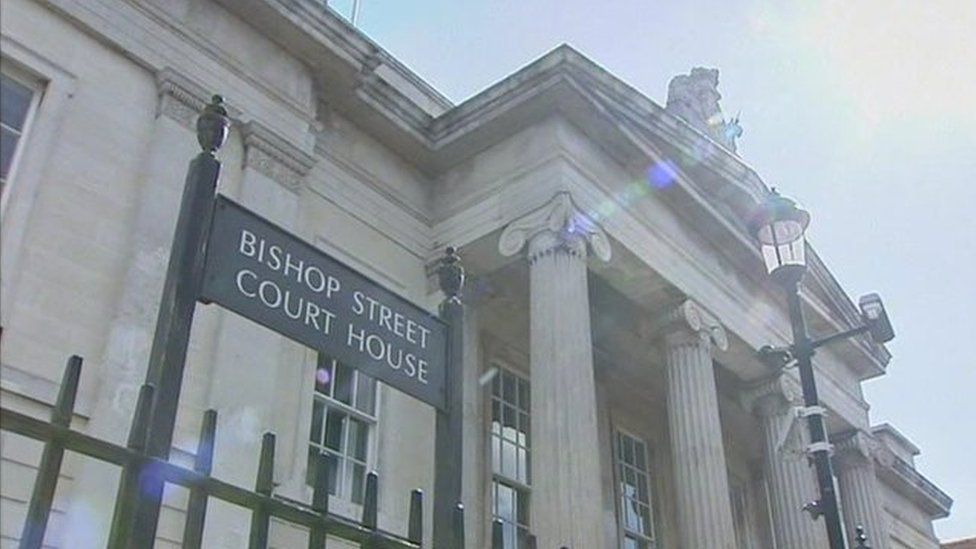 A motorist who caused the death of his friend when his car veered on to the wrong side of the road has been jailed for twelve months.
Richard Frazer had been driving on the Belfast to Londonderry Road, close to Claudy, when he crashed in August 2016.
His car crashed into an oncoming van, killing Thompson Wilson Sherrard, 60, who was a front seat passenger.
Frazer, who was also seriously injured, was disqualified from driving for four years.
At a previous court appearance last month, Frazer, 44, pleaded guilty to causing the death of Mr Sherrard by careless driving and to inflicting multiple injuries on the van driver by careless driving.
The court was told at that time eye witnesses told police that Frazer's Mazda car suddenly veered across the road and into the path of the oncoming Mercedes van.
The car travelled on the wrong side of the road for between two and three seconds and over a distance of between forty-five and sixty-seven metres before striking the van.
A forensic report said the collision was caused by either Frazer having a period of inattention or a period of loss of control of his car.
A prosecution barrister told the court in August, that Frazer could offer no explanation for the crash nor was there any evidence that provided any explanation
The barrister said the incident had all the hallmarks of Frazer having fallen asleep at the wheel but the defendant said in his police interviews that he was neither tired nor exhausted.
A defence barrister told the same court, he had instructed him to offer apologies to Mr Sherrard's family and to the van driver.
He said prior to the tragedy Frazer had been a lifelong family friend of Mr Sherrard.
'Anguish, sadness, devastation'
"It was a terrible accident and he is still unable to say what happened seconds before the head on collision."
Sentencing him on Wednesday, the judge said there was no evidence of Frazer braking or of him trying to swerve to avoid the crash.
"I accept on balance that there has been remorse but it is strange, bearing in mind the close relationship between the two families, that no apology was received until after the plea of guilty was entered and before sentence."
The judge added: "There is nothing that I can do to turn the clock back and I fully understand the anguish, sadness and devastation of the Sherrard family."
Frazer will serve half of the twelve month jail sentence in custody and half on licence.