Claudy: Lane on flood-damaged bridge reopens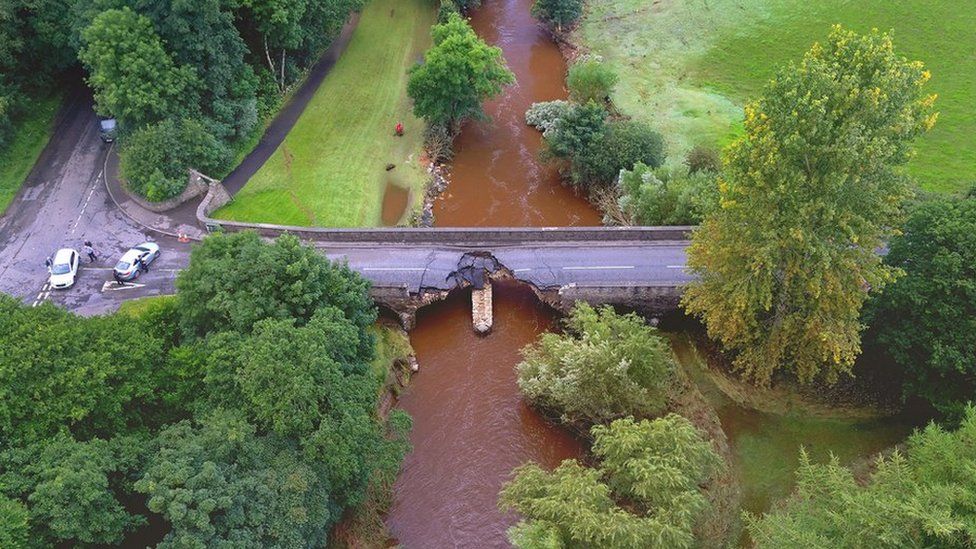 One lane of the Ballynameen Bridge in Claudy, which partially collapsed in floods more than a year ago, has re-opened to traffic after months of repair work.
The bridge was a main link for transport through the County Londonderry village.
A four mile diversion had been in place since its collapse.
The bridge partially collapsed into a swollen River Faughan as record rain fell in the north west in August 2017.
Repair work has cost £800,000.
One lane of the bridge has been re-opened for traffic.
Some completion works will still be ongoing and it is anticipated that the bridge will reopen to normal two-way traffic before the end of November.
In June, a DfI spokesperson told BBC Radio Foyle that the delay in delivery of the work "is in part due to seasonal constraints on working within a salmanoid river".