Londonderry man guilty of sexually abusing 10-year-old boy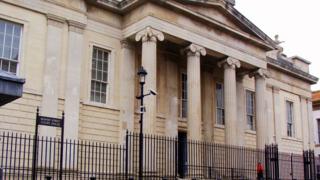 A 45-year-old man has been found guilty of four charges of sexually abusing a 10-year-old boy more than 20 years ago at Londonderry Crown Court.
David McCallion, from Cornshell Fields, denied the two charges of indecent assault and two charges of committing acts of gross indecency.
The incidents occurred between March 1993 and April 1995 when McCallion was babysitting the victim and his sisters.
He was released on continuing bail until he is sentenced on January 9.
The guilty verdict sparked angry exchanges between the victim's family and members of the McCallion family.
He will be placed on the Sex Offender's Register.
Judge Philip Babington ordered McCallion to have no contact with the victim while he is on bail.