Sperrin mountains rescue after woman collapses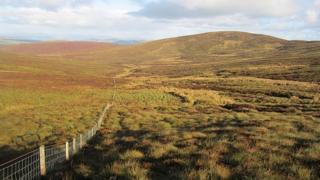 A woman has been taken to hospital after collapsing while walking in the Sperrin mountains.
Officers from the PSNI Air Support team found the woman in an area between the peak of Sawel and Dart mountains.
They were called at around 12:40 GMT on Sunday. The injured woman was treated in hospital for a suspected leg injury.
She was part of a group who had been walking in the County Londonderry mountains.
"PSNI Air Support attended the scene, while other emergency services were on standby.
"Thankfully, this operation had a successful outcome and I hope the woman will make a full recovery after her ordeal," said Insp McIldowney.