Strabane security alert: Suspicious object was a hoax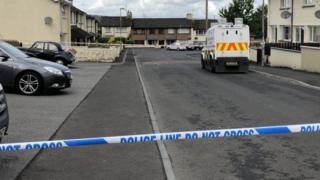 A suspicious object in Strabane has been declared a hoax following examination by the Army.
A number of people were forced to leave their homes following reports of the suspicious object in the garden of a house in Innisfree Gardens on Tuesday morning.
Police cordoned off the area but it has since been reopened.
The PSNI thanked residents for their patience and cooperation throughout the evacuation.
SDLP MLA Daniel McCrossan said many of the people forced to leave their homes were elderly, and said the incident caused "significant distress."