Paramilitary style attacks leave five injured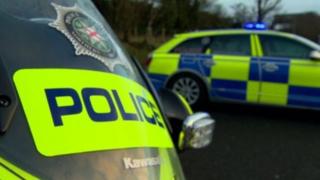 Two teenagers have been treated in hospital following a paramilitary-style attack in the Creggan area of Londonderry.
The two men were treated for leg injuries. It is believed a crowbar was used during the attack which happened in a field.
Elsewhere in Derry, three men were injured in the Clon Dara area in another suspected paramilitary attack.
Police believe iron bars and baseballs bats were used in the attack.
The PSNI said three men, in their 20s, 30s and 40s were taken to hospital after the incident which occurred outside a house.
None are believed to have life-threatening injuries.
Detectives at Strand Road appealed for witnesses to either attack to come forward.