Londonderry: Bomb and gun linked to dissident republicans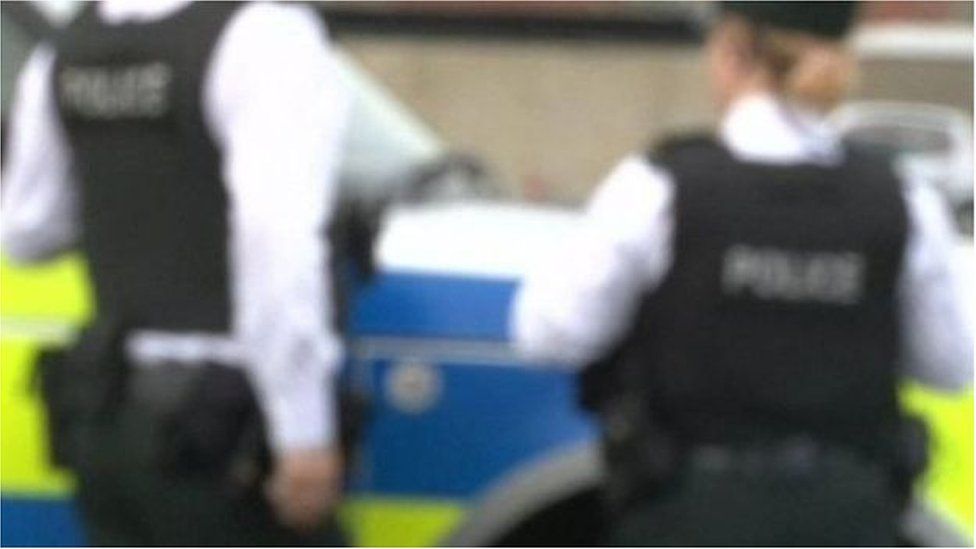 A bomb, a handgun and ammunition linked to dissident republicans have been found in a search in Londonderry, police have said.
They were recovered in an operation that lasted two days and covered 38 acres at Ballymagroarty.
PSNI Superintendent Gordon McCalmont said "rigorous forensic examination" would be carried out on the weapons.
"The despicable criminals using this area for terrorist purposes are reckless," he said.
They "continually put our community at risk," he added.
Supt McCalmont said the dissidents were a "dangerous minority" and he appealed to the community to support police by giving information.
Supt McCalmont said the objects being stored in the area "could pose a real and substantial danger to our community".
"This operation has been designed to find these items and take them away from those who would wish to use them to kill, injure and bring destruction to our streets," he said.
Justice Minister Naomi Long said those who were responsible for the weapons were "intent on bringing Northern Ireland back to the dark days of violence".
"Leaving such items anywhere, but in particular near a housing estate, poses a real danger to everyone who lives in the area," she said.
"The police have undoubtedly saved lives today and their actions keep people safe. They do this without fear or favour, despite being under threat themselves.
"Their actions are in stark contrast to the callous and malicious behaviour of those who would seek to use potentially lethal weapons to control their own communities through fear and violence."
The PSNI thanked those living in the local area for their patience.
Foyle MP Colum Eastwood hit out at those responsible.
"How many times do the people of Derry have to reject those intent on causing murder and mayhem on our streets before they get the message?" he said.
"The use of violence in the pursuit of political goals is not only immoral, it is a failed strategy.
"Those who continue to engage in violence have nothing to offer the people of this city or this island."
Sinn Féin MLA Martina Anderson welcomed news of the weapons find.
"There is no place for this type of activity in our community," she said.
"Armed gangs offer nothing to our society and need to end their futile actions against the community immediately."