Newbuildings death: Accused 'performed CPR on victim'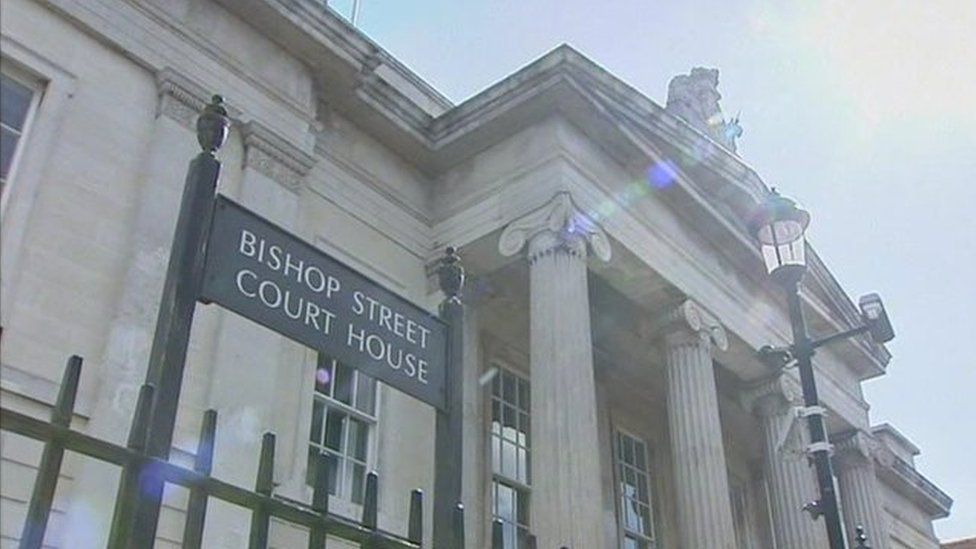 A woman accused of murder was giving CPR to her alleged victim when emergency services arrived, a court has been told.
Shauna Louise Piper, 41, of Primity Terrace, Newbuildings, is accused of murdering 46-year-old Darren McNally on Monday.
She is also charged with possessing an offensive weapon with intent to commit murder.
Mr McNally died after being stabbed in the back once, the court heard.
That resulted in him suffering a punctured lung, Londonderry Magistrates Court was told on Wednesday.
A police witness said that Ms Piper alerted emergency services after the incident, and performed CPR on Mr McNally until help arrived.
The officer told the court she replied "definitely not guilty" when charged.
Her family and a neighbour had given statements, the court heard, claiming that she had been a victim of domestic violence.
There was no application for bail, and the accused was remanded in custody to appear again on 8 July.