Coronavirus: Western Trust postpones urgent cancer surgeries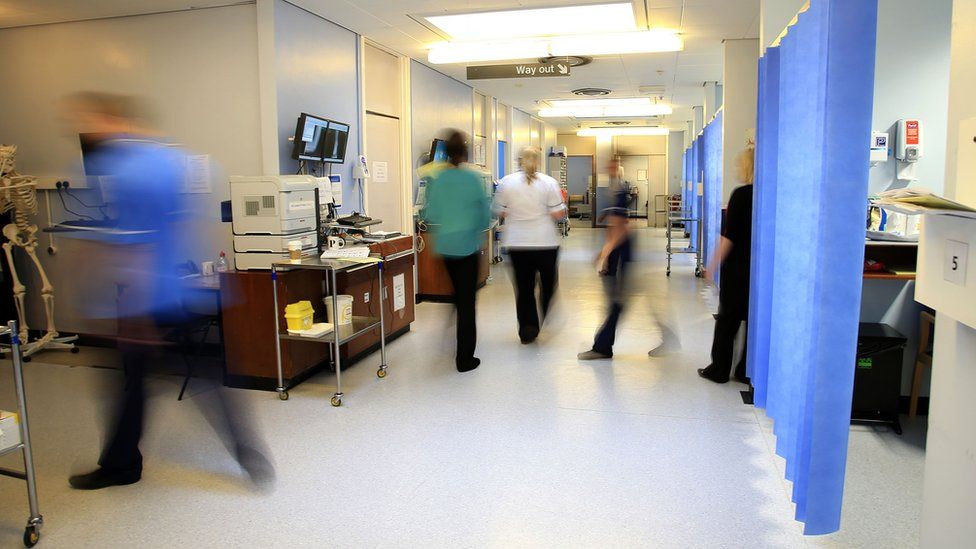 The Western Trust has apologised for the postponement of all urgent cancer surgeries due to Covid-19 pressures.
These are known as red-flag cancer cases, where an operation is expected to help a person's recovery - or even save their life.
The trust's director of acute hospitals, Geraldine McKay, said this was a "very difficult but necessary decision".
All affected patients are being contacted directly by the trust.
"The decision to postpone all red flag cancer surgery will be closely monitored and reviewed regularly," said Ms McKay.
The peak in intensive care is predicted to happen this weekend.
In a tweet, Foyle MP Colum Eastwood said he would be meeting Western Health Trust chief executive Dr Anne Kilgallen on Thursday to discuss concerns about the cancellation of cancer surgeries.
I'm meeting with the Chief Executive of the Western Trust Anne Kilgallen tomorrow to discuss concerns around the cancellation of cancer surgeries in the Western Trust area.

— Colum Eastwood (@columeastwood) January 20, 2021
Ms Mckay said: "As the region continues to see a rise in the number of patients admitted to our hospitals with Covid-19, our staff will be required to support the care of the increasing number of Covid-19 patients who may require intensive care or enhanced respiratory support.
"We do not underestimate the anxiety and distress this causes the patients and families affected and we deeply regret this.
"We would like to reassure those patients that we will do everything in our power to reschedule their operation as soon as possible."
The Trust confirmed it would continue to provide emergency, trauma and some time-critical procedures.
Gareth Kirk, chief executive of Action Cancer said it was an extremely difficult situation for the "significant number" of people awaiting red-flag cancer surgery.
"It is now well in the hundreds - if not approaching the thousands," Mr Kirk told BBC's Evening Extra programme.
"Can you imagine how much of a devastating blow it must be to be told that your cancer surgery has now been cancelled, and indeed we (the trusts) are not in a position to tell you when it may take place."