Fort George: Land sold to Western Trust for health hub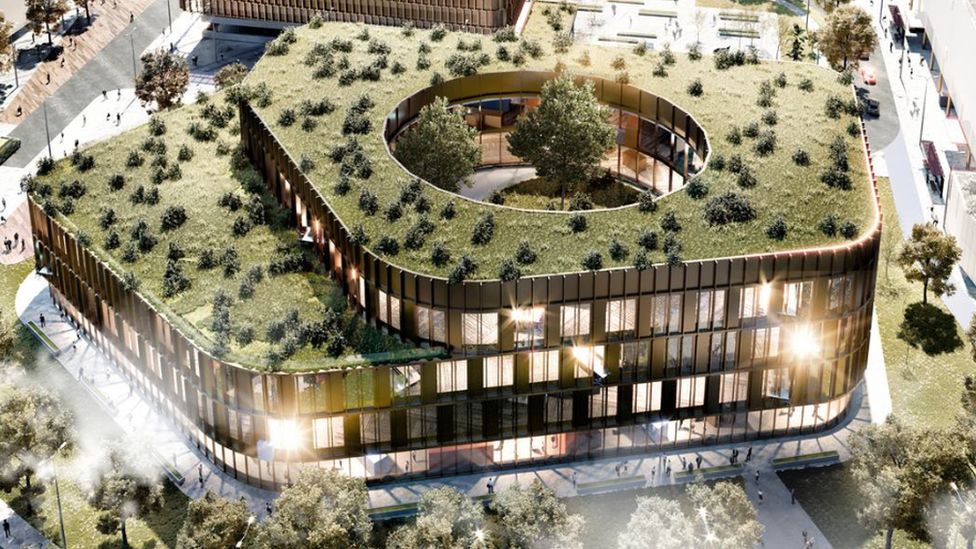 The sale of part of a former Ministry of Defence site in Londonderry to create a £70m health and care centre has been agreed by Communities Minister Deirdre Hargey.
The Western Trust's business case to purchase a section of the Fort George site was approved by the departments of health and finance.
The Department for Communities (DfC) is leading the regeneration plans.
The development could help create an estimated 250 jobs, the DfC has said.
An estimated 450 existing health care posts in nursing, social work, mental health and administrative roles could also be relocated to the site, a spokesperson for the department added.
Work is currently under way to revise the site masterplan to determine where the new health centre will be located on the 11 acre site.
It is estimated the new facility will take up around half of that space, with officials also looking at other potential development opportunities at the site.
Health Minister Robin Swann described it as an important step towards ensuring the delivery of high quality integrated primary and community care services within the cityside.
Mr Swann said his department would continue to support the project as it moves to the next stage.
Chief executive of the Western Trust said the development would help provide greater health care in the north west.
Dr Anne Kilgallen said: "The news is an important first step in the development of the Cityside Health and Care Centre, which will provide enhanced healthcare throughout the city.
"Whilst also facilitating the wider economic development of the region through the creation of new permanent health posts and temporary construction jobs during the building of the facility."
'Great news for the city'
Sinn Féin MLA Karen Mullan said the proposed creation of a state-of-the-art health hub was "great news for the city".
But SDLP's Mark Durkan expressed reservations about the plans. He said he hoped the facility would "take pressure off" the healthcare system and "ensure the effective delivery of integrated health services for the surrounding areas".
"While it would be foolish not to see the merit in a new health hub, particularly in the current climate, Fort George is perhaps not the most suitable location," Mr Durkan said.
"I am of the opinion that this strategically important development site would be better utilised for something that adds real value economically to the city and beyond."