Maghera: 'Crude but viable device' found in security alert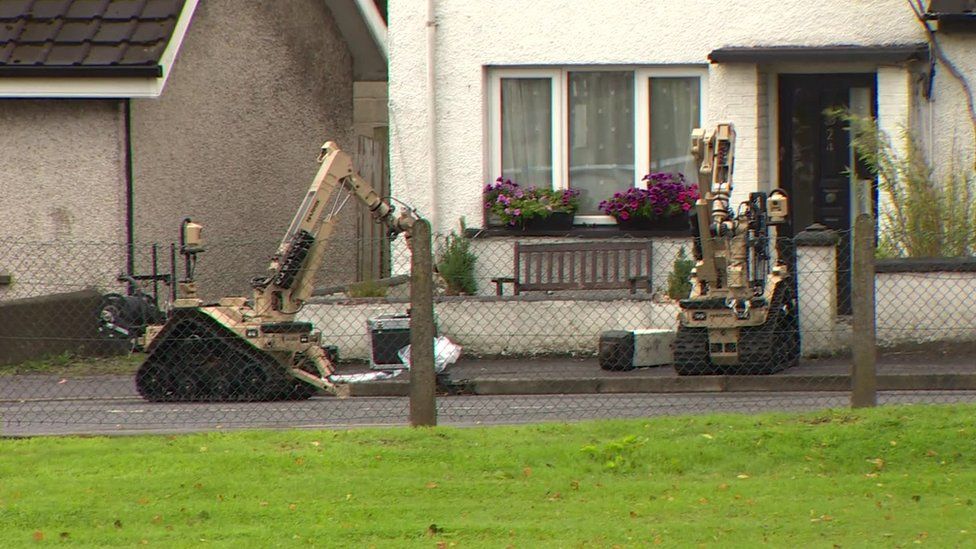 A suspicious object located in Maghera, County Londonderry, has been declared a "crude but viable device" by police.
Police received a report of a suspicious object in the Tirkane Road area at about 04:50 BST on Tuesday.
Both police and Ammunition Technical Officers (ATOs) attended the scene. A number of residents were moved from their homes but have since returned.
"We would like to thank those affected by this alert for their patience," said a police spokesperson.
The object has been taken away for further forensic examinations
Enquiries are continuing and police have asked anyone with any information to come forward.
"It was fortunate that nobody was hurt in this incident which caused widespread disruption," SDLP assembly member Patsy McGlone said.
"I fully condemn those who left a viable device in a residential area with no thought for what damage they might cause," he said.
"Our community should be able to go about their business in peace without worrying about attacks like this."