Lyra McKee: Two men arrested in connection with journalist's killing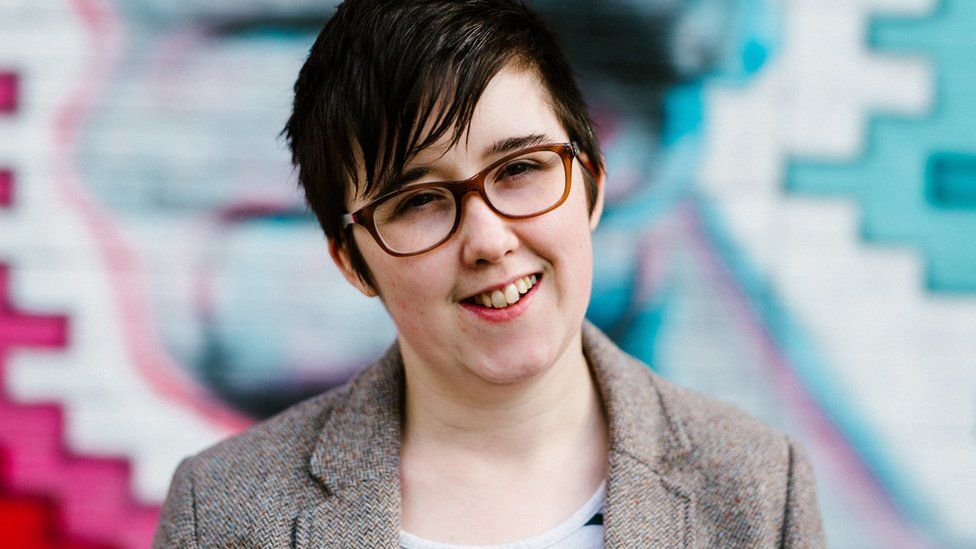 Two men have been arrested in connection with the killing of journalist Lyra McKee.
Ms McKee, 29, was shot dead while observing rioting in Londonderry's Creggan estate in April 2019.
The men, aged 24 and 29, were arrested in Derry on Wednesday morning and are being detained under the Terrorism Act.
They have been taken to the serious crime suite at Musgrave Police Station in Belfast.
Three men have already been charged with murder and another two men charged with rioting and associated offences on the night Ms McKee was killed.
On Wednesday, prosecutors failed in a bid to stop two of the men charged with Ms McKee's murder from being granted bail at the High Court.
A judge rejected an appeal against a decision that Gearoid Peter Cavanagh, 33, of Elmwood Terrace in Derry and Jordan Devine, 21, from Synge Court in the city, should be released from custody.
The Public Prosecution Service (PPS) mounted an appeal in an attempt to prevent their release and that of a third defendant, 21-year-old Joe Campbell from Gosheden Cottages in Derry, who is charged with rioting and petrol bomb offences on the night Ms McKee was killed.
The High Court was told another man charged with Ms McKee's murder, 53-year-old Paul McIntrye, of Kinnego Park in Derry, has been on bail for more than a year.
"It's difficult to distinguish the case against McIntyre and that against Devine and Cavanagh," the judge said.
"The prosecution have not sought to differentiate between these applicants and McIntyre in terms of involvement."