PSNI explore RAAD link to Derry shooting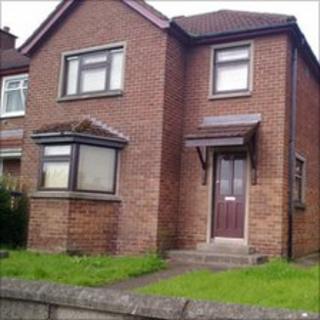 A shooting at a house in Londonderry on Monday night could be linked to the vigilante group Republican Action Against Drugs, police have said.
Four adults, three men and a woman, were in the property at Dunmore Gardens when four masked men forced their way in and fired two shots.
No one was injured in the incident which happened at about 2315 BST.
Chief Inspector Chris Yates said the attack had the "hallmarks" of previous RAAD attacks.
"I've spoken many times, at great length, about RAAD and their activities," he added.
"The reality is, they are extremely dangerous.
"We've seen them cause horrendous injuries, on occasion, to people who are completely innocent bystanders."
There has been a growing number of attacks on suspected and former drug dealers, attributed to RAAD across counties Londonderry and Tyrone.
Foyle MP Mark Durkan said the attack had to be "totally and absolutely condemned".
"Those responsible set themselves up as judge, jury and executioners in this crude and violent way," he said.
"However, no-one has the right to decide that they are going to enforce things in this way.
"This is deadly behaviour and there is no justification on the part of anyone for doing this."