New Irish schools approved despite empty places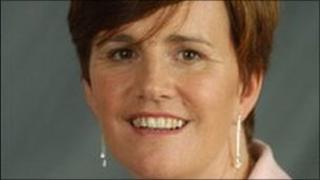 The education minister has approved funding for four Irish-medium schools, despite concern over the amount of unfilled places in existing schools.
Caitriona Ruane said the new schools were scheduled to open in September.
However, DUP and Ulster Unionist MLAs have hit out at Ms Ruane for continuing to fund Irish language schools while hundreds of places remain unfilled.
The DUP's Mervyn Storey said people "would be bemused" by more and more money being thrown at Irish schools.
"It is not that long ago when she (Ms Ruane) was claiming the resources weren't there to fund preparatory school pupils.
"It is only a matter of weeks since she was telling maintained and controlled schools that there was no way that their new-build capital projects could be delivered," he said.
"In my own constituency Ballee Primary School (in Ballymena) has recently been forced to close.
"However, it had more pupils than are required for Irish schools to be set up."
The UUP's Tom Elliott claimed the minister had increased the capital budget for Irish schools five-fold in three years.
On Tuesday, Mr Elliott said a response to an Assembly question indicated that 830 places remain empty across the Irish-medium sector.
He accused the minister of "constantly crying poverty over her budget".
He added: "Whilst I respect the right of parents to educate their children in Irish, we are entering into a period of inevitable rationalisation in the education sector.
"We are going to have to find innovative ways to condense the school estate."
'Reflecting demand'
In a statement from on Wednesday, the minister said the new schools reflected the demand from parents for education in Irish.
"The Department of Education has a statutory duty to encourage and facilitate the development of Irish-medium education," she said.
"I am therefore giving these four new schools conditional approval because I believe they will ensure that the choice of primary education through the medium of Irish is available to a growing number of children."
The new schools are Gaelscoil an tSeanchaí, Magherafelt; Gaelscoil na mBeann, Kilkeel; Gaelscoil Léim an Mhadaidh, Limavady and Gaelscoil Choin Rí Uladh, Ballymena.
Ms Ruane said that despite unequal provision in some areas she had a statutory responsibility to meet demand.
She added: "There are empty desks in every sector and in all cases, a strategic approach is taken regarding funding decisions."