People Before Profit outlines election manifesto plans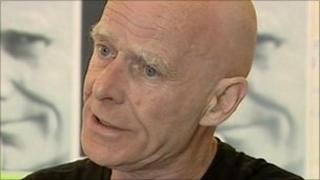 The People Before Profit Alliance has launched its Northern Ireland Assembly election manifesto.
Eamonn McCann laid out some of the priorities of his left-wing party, which is standing in four constituencies.
Mr McCann said his party could make an impact at Stormont.
He said issues they would deal with included "deprivation, lack of spending on people with learning disabilities and the need to end anti-union laws".
He also called for a "speedy criminal investigation" into "those involved, church and state, in the deportation of innocent children to Australia in a previous generation" from Londonderry.