Ministerial in-trays: finance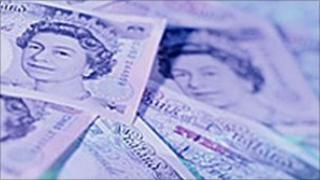 The Department of Finance and Personnel managed to have its budget passed by the former executive.
But now the real work of implementing the programme of deep cuts falls to the in-coming MLAs.
£4bn has to be saved in the lifetime of this Executive - that's £3m every day for the next four years.
These cuts will inevitably lead to job losses.
And for many of the cash-strapped departments things could get even worse because in the lifetime of this assembly they could be called upon to surrender even more money.
There is no such thing as perfect financial planning - unforseen spending priorities are bound to arise, and they'll have to be funded by further cuts from elsewhere.
It's the DFP that will have to ensure that not only do the departments live within their spending limits, but it will also have to deliver on its income generating schemes like the proposed plastic bag tax as well as the proposed sale of Belfast harbour and other assets if the books are to balance.
And if DFP wants to lead from the front, the issue of stream-lining the number of executive departments will be pushed further up the agenda.
The cuts programme will be taking place against a backdrop of growing unrest in the civil service with many public servants being asked to take a pay freeze at a time, with inflation running at 5%, that their real incomes are being eroded like never before.