Rapist Michael Quinn is sentenced over breaching order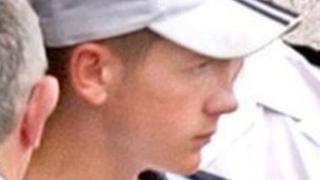 A man jailed for eight years for twice raping a teenage schoolgirl has been sentenced to seven weeks for breaching a court imposed Sexual Offences Prevention Order (SOPO).
Michael Quinn, 23, formerly of Glasvey Drive, Twinbrook walked free from Belfast Crown Court on Tuesday as he had already spent the time in custody.
Quinn was jailed for raping the teenage girl in August 2005.
The judge told Quinn he was "walking a fine line with the court".
The court also heard the hostel he was staying in had thrown him out because he breached its rules.
Judge Tom Burgess said the substance of the allegations regarding the hostel "may be the subject of proceedings in another court" but that he took a "serious view" of Quinn breaching his SOPO.
Quinn was originally jailed in June 2007 for a sexual assault at a garage forecourt on west Belfast's Black's Road while his cousin 20-year-old Terry McKenna, armed with an iron bar, held the victim's three terrified young male friends against their will.
Quinn raped the 15-year-old a second time on a nearby golf course after forcing her to climb the gates of the club.
He then used the victim's mobile phone to phone her mother after the attack to tell he what had done to her.
This is the second time Quinn has breached the lifelong SOPO, put in place to deal with the potential danger he represents.
After being released in August 2009, he was arrested again on 17 October.
He breached the Sexual Offences Prevention Order by failing to comply with the rules of his probation hostel.
The then 21-year-old also admitted trying to steal a car and attempting to break into a house in Marlborough Park, south Belfast
The offences all took place on 16 October 2009.