Welfare reform concessions 'not enough to protect vulnerable'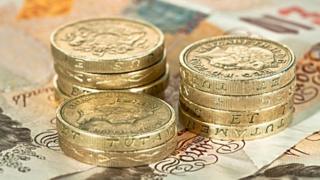 Modifications to Westminster's welfare reforms are not enough to protect the most vulnerable, according to groups that provide support to welfare claimants.
Minister for Social Development, Mervyn Storey's measures were welcomed.
However, Mary McManus of East Belfast Independent Advice Centre told a conference in Belfast: "It's like throwing a bucket of water at a massive fire. It's not going to help."
The welfare budget is £6.45bn.
Across the UK, employment and support allowance, jobseekers allowance, working tax credit, child tax credit and housing benefit, are due to be combined into a new payment called universal credit.
It is designed to be more efficient and encourage people into work.
Mr Storey said one of the key principles of universal credits is that it "is fair for both claimants and those who fund the system".
One advantage is that benefit payments vary automatically each month to cater for people that work fluctuating hours or have zero-hours contracts.
It has been trialled in selected areas across the England and Scotland, including Warrington which is a little smaller than Belfast.
Steve Cullen the chief executive of Warrington Citizens Advice Bureau said there are significant problems with the system, and he does not believe it is ready for a national roll-out.
Even though only 1600 people are on universal credits in his ward, he is receiving at least one person a day seeking help with problems to their benefit payments.
He identified several problems with the system.
Applying for universal credits is done primarily online, so is difficult for people with low literacy or no internet access.
The minimum period of time between applying for universal credits and receiving the first payment is five weeks.
Mistakes made in administering the system have a big impact on people.
Mr Cullen said: "Already we're getting young single people who are moving in with partners, getting jobs, losing jobs, moving house. The system does not seem to me to be able to cope with people's real life situations.
"They call them 'complex cases', I just see it as being people's ordinary lives."
Mr Storey's announcement that payments in Northern Ireland would be made fortnightly rather than monthly was welcomed by local support groups, as was the news that rent payments would be made directly to landlords by default, so any payment delays would not reflect badly on the tenants.
He also plans to create a £30m hardship fund. All parties would help decide how this is used.
Ms McManus said: "We welcome the minister's package of measures to mitigate against the most negative impacts of the welfare reform bill, and to protect the most vulnerable. However, the evidence from England and Scotland shows that they will not protect the most vulnerable."
Mr Storey said: "The legislative process to have in place a Welfare Reform Act in Northern Ireland will take some 18 months. This timeline affords Northern Ireland the opportunity to shape regulations to ensure they best meet the needs of Northern Ireland.
"It also allows us to take the learning from implementation of universal credit in Great Britain to ensure that we have in place the necessary IT systems and structures to deliver the changes and support necessary for claimants impacted by the introduction of universal credit."