Workers' Party launches election manifesto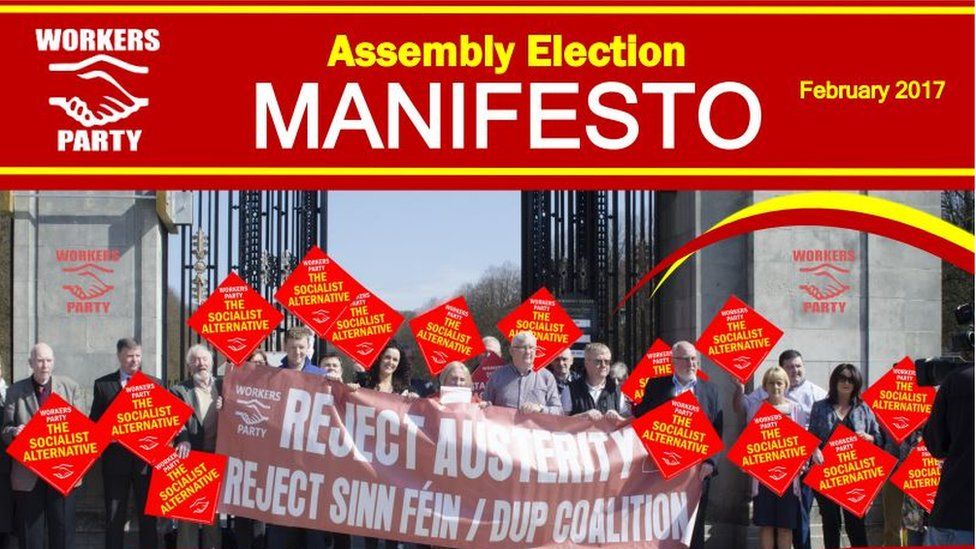 The Workers' Party has launched its manifesto for next week's assembly election.
The party is fielding five candidates under a manifesto entitled 'The Socialist Alternative'.
The party says the election is unnecessary and will not solve anything unless voters use it to past judgement on the Stormont parties.
The manifesto contains a demand for the removal of the petition of concern at Stormont, a bill of rights, an anti poverty strategy and an economic and jobs plan.
The Workers' Party believes devolution will only work if the GFA is implemented in full.