Green Party NI's Clare Bailey steps down as deputy leader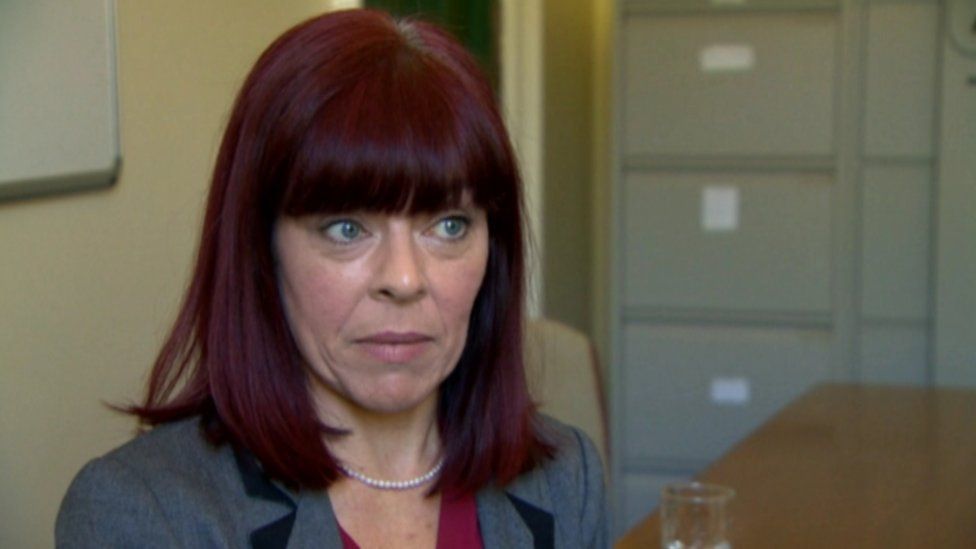 The deputy leader of the Green Party in Northern, Clare Bailey, has confirmed she is stepping down from her role but will remain in the party as an MLA.
Ms Bailey was appointed as deputy leader almost three years ago.
In a party statement on Tuesday, she said: "The time is right for me to step aside and allow another person to develop the role of deputy leader."
Ms Bailey was elected to represent the South Belfast constituency at Stormont and is one of only two Green MLAs.
She made the announcement to quit the post a few weeks before the Green's annual party conference.
"I have been given and gained so much as Green Party deputy leader across the past three years," she said.
"I am a busy South Belfast MLA and will put all of my efforts and energy into doing my very best for the people of the area.
"I remain totally committed to the party and I look forward to the announcement of a new deputy leader."
During her tenure, Ms Bailey worked alongside Green Party leader Steven Agnew - her fellow MLA.
A new deputy leader is expected to be appointed at the party conference on 30 September.