Power sharing at Stormont unlikely to return soon - DUP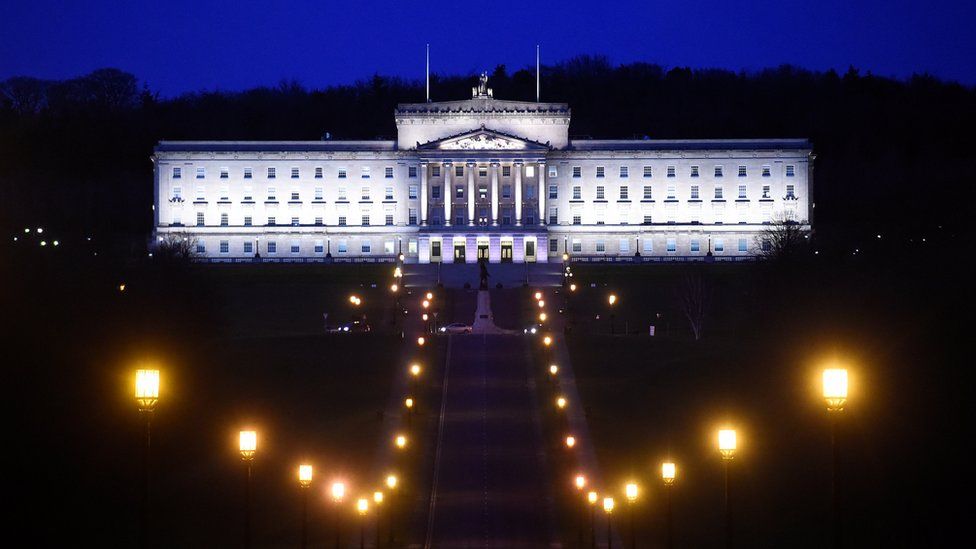 It is "highly unlikely" that power sharing will be restored soon in Northern Ireland, the Democratic Unionist Party's Nigel Dodds has said.
A budget for the region must be set within two weeks to keep public services running, he added.
Northern Ireland's devolved executive collapsed in January last year after a bitter row between the governing parties, the DUP and Sinn Féin.
Speaking on ITV's Peston programme on Sunday, Mr Dodds said he "confidently" expected that UK government ministers would soon take decisions on public spending in Northern Ireland.
"It's unfortunate the talks have come to an end - we now need decisions taken on spending and on budgets," said Mr Dodds.
"There needs to be a budget within the next fortnight and there need to be decisions taken in order to spend that money.
"The budget can be set at Westminster and clearly Parliament can authorise ministers to take whatever decisions are necessary for the good governance of the province.
"That's clearly what should happen and I confidently expect that it will happen."
Sinn Féin has demanded agreement on an act that would give official status to the language, but the DUP has said it will not entertain such a measure.
The parties still disagree on whether or not a draft agreement was on the table before the talks broke down.
It is "difficult to say" when talks to restore the Northern Ireland Executive could resume, added Mr Dodds.
"There's a lot of distrust, there's a lot of bad blood.
"We need a reaching-out process - we need Sinn Féin to get back to situation where they're actually wanting to work with unionists."
Sinn Féin's vice-president Michelle O'Neill reiterated her party's view that direct rule "isn't acceptable".
Speaking in Belfast on Sunday at a march for survivors and relatives of those killed by loyalists and the security forces, she said the DUP "walked out on the talks".
"They're not interested, it appears, to want to get the institutions up and running."