Westminster committee to examine legacy consultation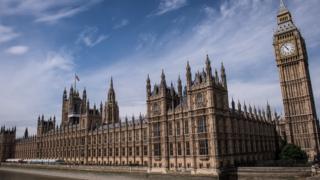 A Westminster committee is to examine the government's public consultation process about legacy.
The cross-party Northern Ireland Affairs Committee will examine the scope of the consultation.
It will consider whether the government's proposals can effectively address Northern Ireland's past.
Earlier in May, the government said it would consult the public on a series of proposals aimed at examining the past.
The consultation outlines plans for:
An Historical Investigations Unit
An Independent Commission on Information Retrieval
An independent oral history archive
An implementation and reconciliation group to promote anti-sectarianism
The consultation document written by the Northern Ireland Office was revealed by the BBC and is based on proposals contained in the Stormont House Agreement from 2014.
Conservative MP Andrew Murrison who chairs the Northern Ireland Affairs committee said: "We need new institutions to help Northern Ireland address the legacy of the Troubles and promote reconciliation."
He added: "We must ensure that the consultation is asking the right questions, covers the right issues and will result in meaningful contributions from all quarters.
"We also want to ensure that the timetable for the implementation of any changes is clear and that there will be opportunities for engagement throughout."
The Westminster-based committee will consider a series of questions about the government's consultation.
It will ask whether the process meets the needs of victims, how the plans can be taken forward, whether new ideas need to be considered and whether the timescale is appropriate.